Determined to offer the best, we know you'll love working with us.
If you have a passion for what you do, then you are always looking for ways you can improve. Whether it is through a better experience or better products, there are many ways in which you can take your passion and mold it, always making it better. Here at Osiris Paint Protection & Window Films, we feel that is exactly what we have done with our business in the Raleigh, North Carolina area. We love working with vehicles, paint protection and window films, and we have taken that service and created new avenues in which we can serve more of our community.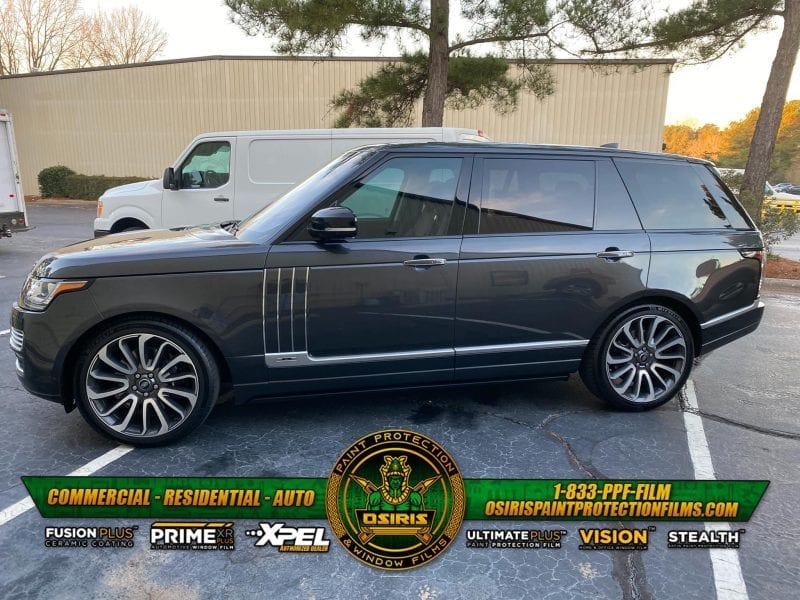 With our window film and paint protection services, we knew that we wanted to help people achieve some of the same protection and distinction in their own homes. Because of our desire to expand our business, we now also offer window protection films, decorative films and UV protective films to homes and businesses throughout the area. We continue to use the best in quality XPEL products, ensuring that there is a 10-year warranty on all our services. With a white glove application of our services, we are confident that you will be happy with the results, whether the product is on your car, boat, home, business, or all of the above.
Upgrade your car's paint and protect it from the unexpected by enhancing it with our solutions at Osiris Paint Protection & Window Films.
If you are looking for protection from chipping paint or protection from prying eyes for your home, we are ready to help with our quality products and superior installation techniques. We offer 24 hour customer service and would be happy to talk more with you. Please give us a call today with any questions you might have.