Keep your car looking fresh off the lot with a ceramic coating.
To protect your vehicle from abrasions and dirt and keep it looking as sharp as the day you drove it off the lot, applying a ceramic coating is a fabulous idea. When you talk to our experts at Osiris Paint Protection & Window Films, we'll first go over the features of ceramic coatings.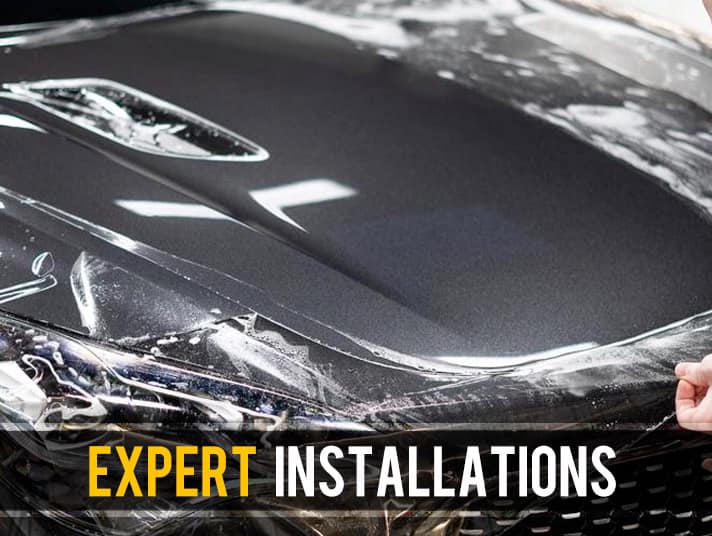 Ceramic coatings offer the following:
Hydrophobic paint protection (dirt and grime will slide right off)
Paint protection so your car can avoid cosmetic nicks and scratches for 2-5 years
Overall cleaner appearance
Your car is one of your largest investments, so it makes sense to make sure it's protected from the elements and other damage. Besides, there are few things better in life than a shiny, clean vehicle that maintains its appearance with little-to-no extra effort from you. If you want a car that always looks fresh off the dealer lot, then a ceramic coating is a no-brainer. While they're not permanent, ceramic coatings are very durable, and your car will be protected for around 2-5 years every time you get one done.
A ceramic coating bonds with your paint job, so you can rest easy knowing that your car is protected from superficial scratches and imperfections. It's our passion to serve our Apex, North Carolina customers anytime they're in the market for ceramic coatings or other similar services. If you have any more questions about ceramic coatings and why we think you should get one for your car, give us a call anytime. We are more than happy to go over your options with you.
---
At Osiris Paint Protection & Window Films, we offer ceramic coating services for customers in the Triangle and Wake County, including Raleigh, Durham, Cary, Apex, Burlington, Charlotte, and Morrisville; Johnston County, including Clayton and Smithfield; and the rest of North Carolina, plus all surrounding states, including South Carolina, Georgia, Florida, Virginia, Washington, D.C., and Maryland.