Let us keep your car looking stunning with auto paint protection film.
Not all auto paint protection film is created equal—and that's why you must go with a company you can trust. At Osiris Paint Protection & Window Films, we offer high-quality products and exceptional installation—simply because we want you to be totally happy with the auto paint protection film that you choose.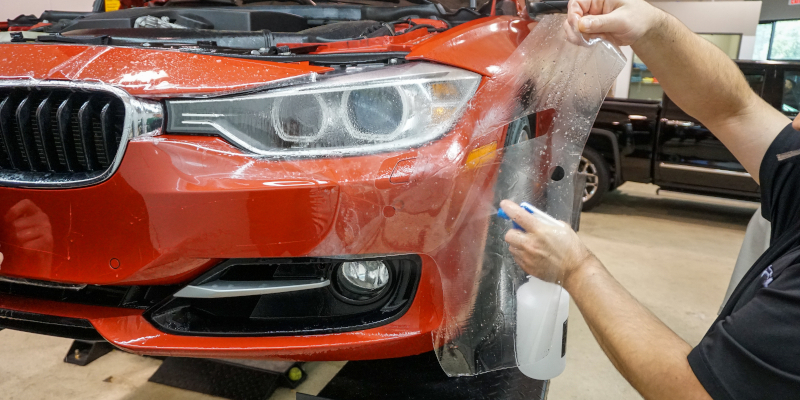 We offer auto paint protection films that will keep your vehicle looking as amazing as it did the day you drove it off the lot. All our auto paint protection films focus on preventing dings, nicks, and scratches from messing up your paint job and your car's resale value. Even if you never plan on selling your car, it's nice to know that your hard-earned investment is safe from accidental depreciation in value. Auto paint protection film is great because it can be installed right over your existing paint job to seal it in for a long time—and it will wow passersby for many years.
We love serving locals in Apex, North Carolina, which is another reason why we offer attentive customer service to our clients. No question or concern is too small for us, and our technicians are happy to take the time to learn your needs and figure out the best products to protect your car. Give us a call anytime to schedule an appointment or learn more about auto paint protection film and how it can help keep your vehicle looking its best. When you're happy, we're happy—and we won't stop until you are.
---
At Osiris Paint Protection & Window Films, we offer auto paint protection film for customers in the Triangle and Wake County, including Raleigh, Durham, Cary, Apex, Burlington, Charlotte, and Morrisville; Johnston County, including Clayton and Smithfield; and the rest of North Carolina, plus all surrounding states, including South Carolina, Georgia, Florida, Virginia, Washington, D.C., and Maryland.