Our variety of paint protection options give your vehicle the best results.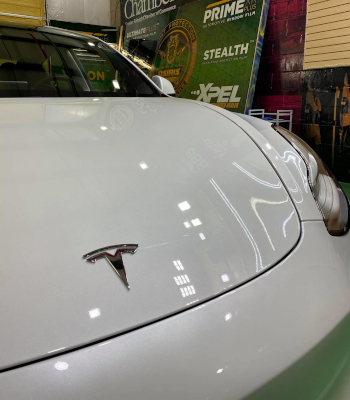 Taking care of your vehicle involves many different steps. While you might know what to do when it involves the engine or the brakes, taking care of your vehicle's exterior might be a little hazier. There are many things you can do to protect your paint job from nicks, scratches and dings, but you can count on us here at Osiris Paint Protection & Window Films to be able to give you the best results no matter what is thrown your way. If you have been looking for quality paint protection to ensure that your vehicle stays looking great, we have some great options for you in the Durham, North Carolina area.
Our paint protection options allow us to adhere a variety of different types of paint protective coatings. Whether you are just looking for a clear bra to protect the front of your vehicle from damage or you'd like something more cohesive such as an XPEL wrap, we are able to work with you. Our paint protection films can be adhered to your vehicle with great results that won't fade, discolor, crack or bubble over time. Instead, the vehicle ends up with a quality protective layer that repels water, can be washed in a car wash, and gives your vehicle an added depth to the paint job.
If you have been worried about your new car becoming faded, pockmarked or damaged from simple wear and tear, our paint protection options are worth exploring. Our team of professionals has the skills and expertise to apply quality protection to a variety of vehicles, even luxury models like Tesla and Porche. For more information, please give us a call today.
---
At Osiris Paint Protection & Window Films, we offer paint protection services for customers in the Triangle and Wake County, including Raleigh, Durham, Cary, Apex, Burlington, Charlotte, and Morrisville; Johnston County, including Clayton and Smithfield; and the rest of North Carolina, plus all surrounding states, including South Carolina, Georgia, Florida, Virginia, Washington, D.C., and Maryland.
Similar Services We Offer: