Get the best for your vehicle when you choose our auto paint protection film.
For many people, their vehicle is the second-largest expenditure in their budget, only behind the mortgage. Whether you have your dream car or have a vehicle that you want to last as long as possible, taking care of the outside is just as important as taking care of the inside. Here at Osiris Paint Protection & Window Films, we offer a variety of options that can help you protect the exterior of your vehicle, including auto paint protection film. If you have been worried about your paint becoming damaged while you're driving through the streets of Durham, North Carolina, our team is ready to help you with our auto paint protection film.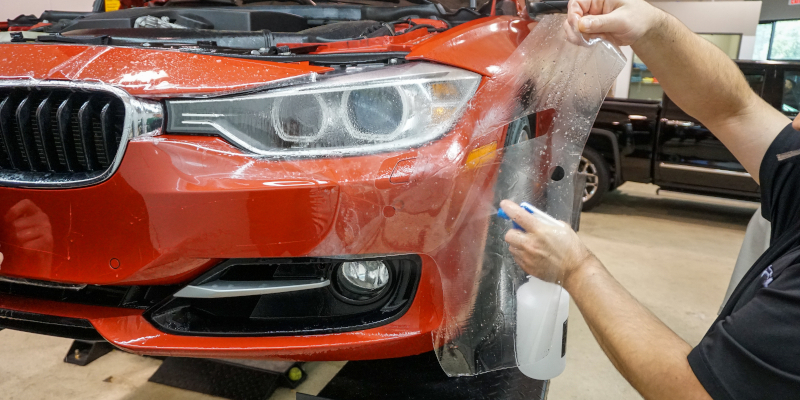 Our auto paint protection film is applied with expert precision and with quality materials that are made to last. When you choose to protect your vehicle with auto paint protection film, you will get a strong, durable film that is adhered much like a shrink wrap over the paint of your vehicle. This strong material is clear, allowing your car's paint color to show through. Your car will look and perform the same, but without the same worries about debris creating unsightly pockmarks or dings on your exterior.
We have many different options when it comes to auto paint protection films. We understand that every driver has different habits, and we can work with you to ensure that your auto paint protection film is going to give your vehicle ample protection for your needs. Whether you want minimal protection with just a clear bra or would like to protect your luxury vehicle with all-over protection, we can help. For more information about our services, please contact us today.
---
At Osiris Paint Protection & Window Films, we offer auto paint protection film for customers in the Triangle and Wake County, including Raleigh, Durham, Cary, Apex, Burlington, Charlotte, and Morrisville; Johnston County, including Clayton and Smithfield; and the rest of North Carolina, plus all surrounding states, including South Carolina, Georgia, Florida, Virginia, Washington, D.C., and Maryland.