Give your exotic car the care and protection it deserves.
If you have an exotic car like a Porsche or Ferrari, you know that these cars are quite the investment. It makes sense that you would want to keep such an investment well-protected to maintain its pristine condition. Here at Osiris Paint Protection & Window Films, we also want what's best for your car. That's why we offer our exotic car protection services for those in and around the Raleigh, North Carolina area.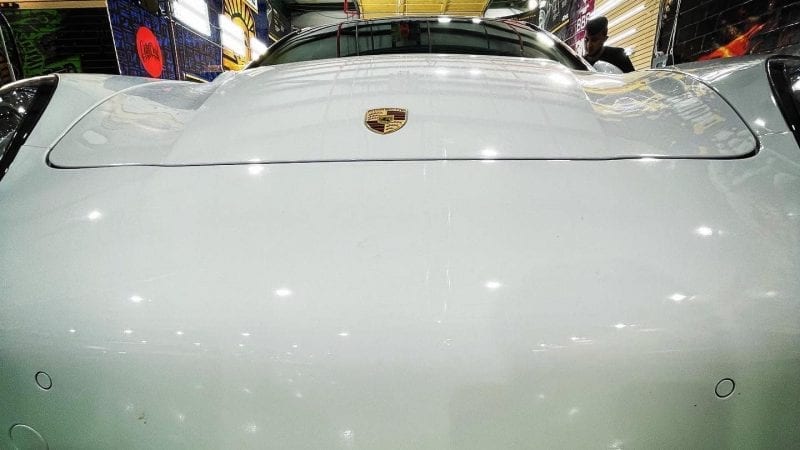 With our exotic car protection, you can feel comfortable driving down the busy roads or parking outside of a covered area without the fear of bird droppings, scratches, dirt, or UV rays damaging your car. Rather than keeping your car protectively tucked away in a garage, you can take longer-lasting protective measures that will allow you to take it proudly out onto the road.
We offer protective services like UV protection film. As its name suggests, this film can cover both your windows and the general exterior to protect your car and the upholstery from harmful UV rays that can cause deterioration and fading over time.
Another option in our exotic car protection services is paint protection. This protection service will keep your Porsche, Ferrari, or other exotic car in pristine condition without any chips, stains, or peeling paint. You can rest assured that the film or any other protective layer we might apply will not cause any harm to your car.
Your exotic car deserves the best protective measures possible to keep it looking brand new and impressive. If you are interested in our exotic car protection services, give us a call today.
---
At Osiris Paint Protection & Window Films, we offer exotic car protection services for customers in the Triangle and Wake County, including Raleigh, Durham, Cary, Apex, Burlington, Charlotte, and Morrisville; Johnston County, including Clayton and Smithfield; and the rest of North Carolina, plus all surrounding states, including South Carolina, Georgia, Florida, Virginia, Washington, D.C., and Maryland.