Our technicians are well-trained in the process of paint protection film installation.
If you're thinking about protecting your vehicle from exterior damage, you may be contemplating the addition of paint protection film. Many vehicle owners choose to have this product applied to the exterior of their vehicles, as it serves as an extra layer of protection between your car's paint job and the debris that tends to come flying when you're cruising on the open road. Paint protection film can also keep your vehicle looking nice for longer without the need to repaint it regularly.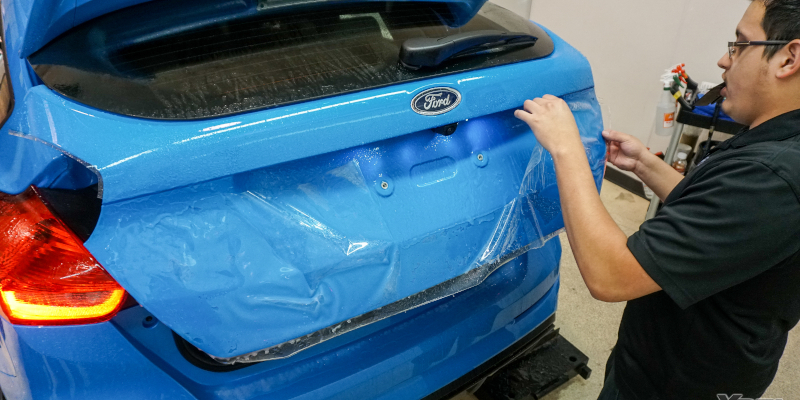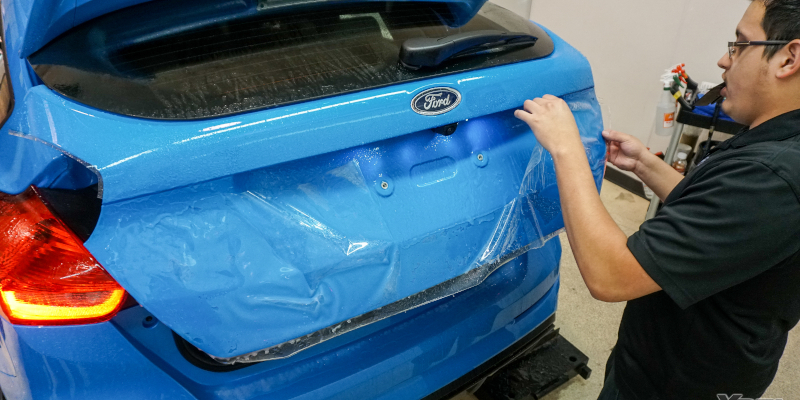 However, applying paint protection film is almost an art form. Even a small mistake in the installation process can make your vehicle look less appealing. Without proper installation processes, the film may not maintain its manufacturer warranty or provide the necessary protection. Instead of taking a chance on your vehicle, contact us at Osiris Paint Protection & Window Films to learn more about the various protective films we offer. Our technicians are well-trained in the process of paint protection film installation.

When you bring your vehicle to our location, we'll assess the condition and talk to you about the level of protection you want. We believe in providing a customized solution, rather than taking a one-size-fits-all approach to paint protection. No matter what product you choose, you can feel confident that the paint protection film installation process will be handled properly, and your car will leave with an added layer of protection from damage. If you have any questions about the services we offer to those in Raleigh, North Carolina and the surrounding area, contact us today.
Common Questions About Paint Protection Film
If you're concerned about keeping the exterior of your vehicle in excellent condition, one of the best things you can do is have a paint protection film applied. At Osiris Paint Protection & Window Films, we're here to make sure that you have all the information you need before you make the decision to invest in protective film for your vehicle. Below, you'll find answers to a few of the more common questions our team gets asked about paint protection film.
Display None
How does paint protection film work?
These specialized films are designed to absorb some of the impacts from debris that come into contact with your vehicle, dispersing the impact energy and significantly lowering the chances of damage. Some varieties also provide UV protection to help prevent fading.
How long will the film last?
That will depend on a few factors, mainly how well the film was applied and how the vehicle is used after application. Properly applied paint protection film should last between 5 to 10 years, but drivers who regularly use their vehicles on rough terrain can expect to need a reapplication sooner than those who only use their vehicles lightly.
Is paint protective film permanent?
No, paint protective films are not permanent and can be removed at any time. However, removal should be left to trained professionals who can separate it from the vehicle body without peeling the underlying paint or causing other cosmetic damage.
Can I still wash my car as usual after a paint protective film has been applied?
Yes, regular washing is encouraged to keep the film looking good and performing well. However, you should stay away from abrasive chemicals, hard scrubbing, or high-powered water since they can damage the film. It's best to use a cleaning solution with a neutral pH and soft microfiber cloths or sponges when you wash your car after a paint protection film has been applied.
---
At Osiris Paint Protection & Window Films, we offer PPF services for customers in the Triangle and Wake County, including Raleigh, Durham, Cary, Apex, Burlington, Charlotte, and Morrisville; Johnston County, including Clayton and Smithfield; and the rest of North Carolina, plus all surrounding states, including South Carolina, Georgia, Florida, Virginia, Washington, D.C., and Maryland.