Give your car the best protection with Rivian PPF.
Paint protection film, or PPF, is a clear, durable material put on the painted surfaces of cars to protect them from physical and environmental dangers. At Osiris Paint Protection & Window Films, we use Rivian PPF as a gold standard due to its exceptional ability to protect your original paintwork from damage. Continue reading to learn what PPF can do.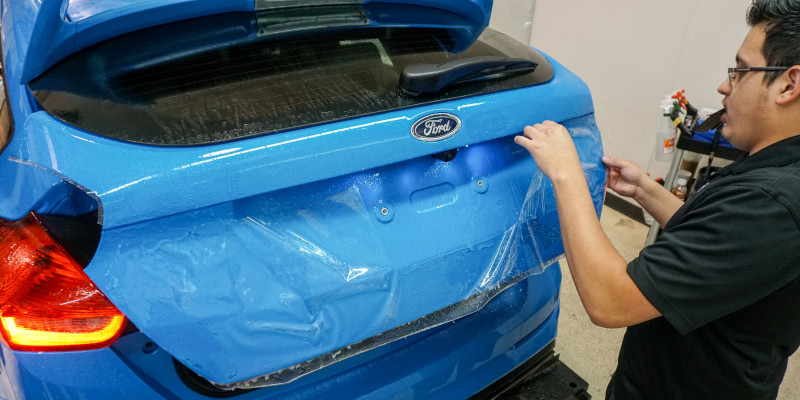 Scratch and Stone Chip Resistance. PPF has a tough, self-healing surface that can handle minor scratches, swirl marks, and stone chips caused by road debris, gravel, or small rocks. This helps keep your car's paint in good shape and stops damage that would look bad.
UV Protection. Rivian PPF protects against the sun's dangerous ultraviolet (UV) rays, which can cause paint to oxidize and fade. Proper protection helps keep the color and shine of your car's paint intact.
Chemical Resistance. If left untreated, chemicals can damage paint, but Rivian PPF works as a barrier to stop chemical damage like etching.
Preserves Resale Value. PPF helps keep the paint on your vehicle in good shape, which makes it more appealing to potential buyers and could help you get a better price when you sell or trade it in.
Invisible Protection. Our team has the experience to properly install Rivian PPF in a way that makes it virtually impossible to see. This means you gain protection for your car without changing how it looks.
Paint protection film has many benefits, allowing you to enjoy your vehicle for many years. Contact us today if you're in the Raleigh, North Carolina area and want to find out more about Rivian PPF.
---
At Osiris Paint Protection & Window Films, we install Rivian PPF products for customers in the Triangle and Wake County, including Raleigh, Durham, Cary, Apex, Burlington, Charlotte, and Morrisville; Johnston County, including Clayton and Smithfield; and the rest of North Carolina, plus all surrounding states, including South Carolina, Georgia, Florida, Virginia, Washington, D.C., and Maryland.