Give your office building a boost of protection and color with commercial window film.
If you have an office building with multiple windows in Cary, North Carolina, you are likely familiar with the excess amount of sunlight that filters through the windows and heats up the entire building. Here at Osiris Paint Protection & Window Films, we offer commercial window film that can help solve that problem along with several others.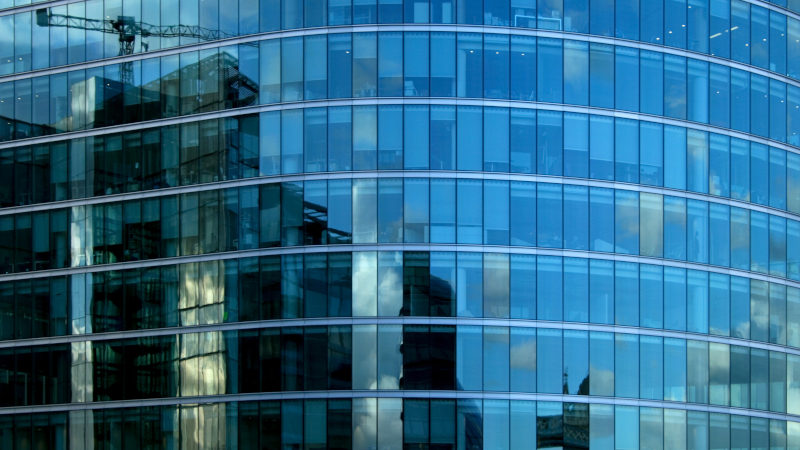 In general, window films will help your windows withstand discoloration, scratches, or stains. We can also apply a commercial window film that will serve as window tinting to protect against the harmful UV rays. This will help keep you and your employees safe, prevent any blinding sun glare, and keep the temperature of your building at a comfortable level.
The darkened windows can also add an extra layer of privacy. Rather than worrying about who may be peeking through the windows at your merchandise or employees, you can be confident that everything and everyone is safe from prying eyes.
We also offer commercial window films that can include a decorative quality. Whether you'd like your windows to appear blurred or opaque for extra security or you want the color to represent your company, we can use a variety of colors and styles to make your building stand out as much or as little as you would like. We can even arrange the decorative window film to resemble the company mascot or logo on the side of your building. The options are endless when it comes to commercial window films.
Whether you'd like to block out the sun, add some privacy, or make your building more aesthetically pleasing, please contact us today.
---
At Osiris Paint Protection & Window Films, we offer commercial window film for customers in the Triangle and Wake County, including Raleigh, Durham, Cary, Apex, Burlington, Charlotte, and Morrisville; Johnston County, including Clayton and Smithfield; and the rest of North Carolina, plus all surrounding states, including South Carolina, Georgia, Florida, Virginia, Washington, D.C., and Maryland.