We can offer expert advice and quality work as an authorized XPEL dealer.
We know that keeping up the appearance of your car is definitely a priority. We also know that you want to make sure that the windows on your home or business are in top condition. So, if you're looking for a product that can improve both the appearance of your car and the strength and look of your windows, we've got the solution for you by offering XPEL products.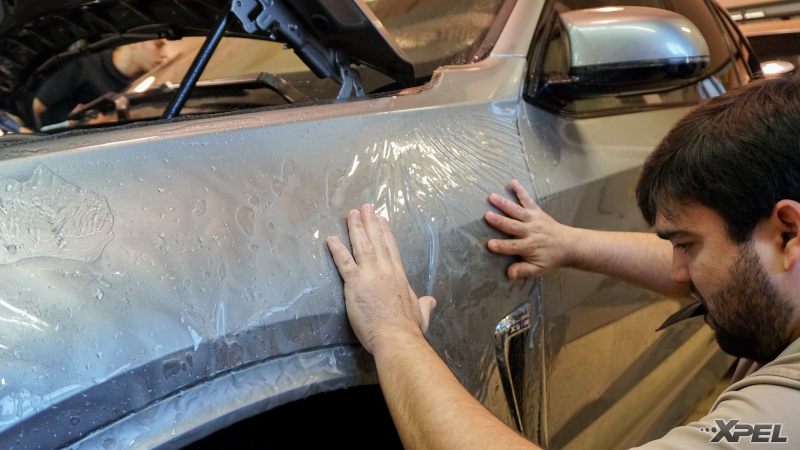 As one of the top products in the protective films and tints industry, XPEL is an excellent choice for your home, business, or vehicle here in the Cary, North Carolina area. And to make things better, our company is an authorized dealer of the XPEL brand, so we can get you the best products and offer expert suggestions. Our long-lasting and durable XPEL products each offer something different to best suit your needs.
For example, if you're looking to enhance and protect the exterior of your vehicle, you can utilize our XPEL ARMOR™ Paint Correction & Protection or XPEL FUSION PLUS™ Ceramic Coating. Looking to strengthen your car's windows? Consider the XPEL PRIME™ Automotive Window Tint that our team is ready to apply.
For both homes and commercial facilities, we offer products like XPEL VISION™ Home & Office Window Tint.
If you don't know where to start, don't worry! That's why we're here to help. You can ask us any questions about our XPEL products or other services to determine the best option that can be customized to you. Reach out to us at Osiris Paint Protection & Window Films to get started!
---
At Osiris Paint Protection & Window Films, we offer XPEL products for customers in the Triangle and Wake County, including Raleigh, Durham, Cary, Apex, Burlington, Charlotte, and Morrisville; Johnston County, including Clayton and Smithfield; and the rest of North Carolina, plus all surrounding states, including South Carolina, Georgia, Florida, Virginia, Washington, D.C., and Maryland.
Similar Services We Offer: