By working with XPEL products, we are able to offer the best in quality.
There are many hazards out there that can chip your paint or scratch your glass. Luckily, there are also protective options for your home, business property, and vehicle in the Morrisville, North Carolina area. When you are looking for the ultimate in protection for your vehicle or other property, we encourage you to choose our experts at Osiris Paint Protection & Window Films for the best in white glove service and superior products.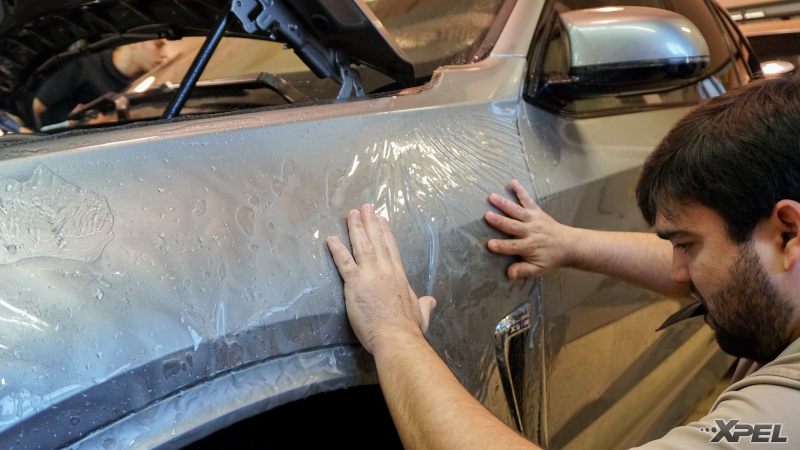 We use XPEL products for their quality as well as their effectiveness. With a 10-year warranty on XPEL products, we are confident that you will love the difference in their protective coatings and window films. We offer a variety of wonderful XPEL products, including:
XPEL ULTIMATE PLUS™ 10
XPEL FUSION PLUS™ Ceramic Coating
XPEL VISION ™ HOME & OFFICE WINDOW FILM
XPEL PRIME ™ Automotive Window Tint
XPEL ARMOR ™ Paint Correction & Protection
We offer top-notch products installed with White Glove Service!
Our XPEL products are durable, long-lasting, self-healing and are able to enrich the appearance and performance of any surface that they cover. Using these tools that are developed with the best in technology, we are confident that you will be able to tell the difference between this and other protective coatings or films.
With these different products, we are able to help you protect almost any vehicle or property you own with a customized, ideal coating or film for your needs. Utilizing our experience, we are able to ensure that your installation process goes off without a hitch. If you have questions, please give us a call today. We offer 24 hour customer service for our XPEL clients and would love to talk more with you. Contact us today!
---
At Osiris Paint Protection & Window Films, we offer XPEL products for customers in the Triangle and Wake County, including Raleigh, Durham, Cary, Apex, Burlington, Charlotte, and Morrisville; Johnston County, including Clayton and Smithfield; and the rest of North Carolina, plus all surrounding states, including South Carolina, Georgia, Florida, Virginia, Washington, D.C., and Maryland.