We're proud to offer Gtechniq products for our customers.
When it comes to car cleaning and paint protection services in the Raleigh, North Carolina area, choosing a Gtechniq accredited company can give you a lot of benefits and peace of mind. Gtechniq is a well-known and respected brand in the car detailing business. Their accreditation program ensures that companies like our Osiris Paint Protection & Window Films team meet specific standards and criteria, providing you with the best products and services. Consider the following when looking for a reliable, experienced team for your car needs.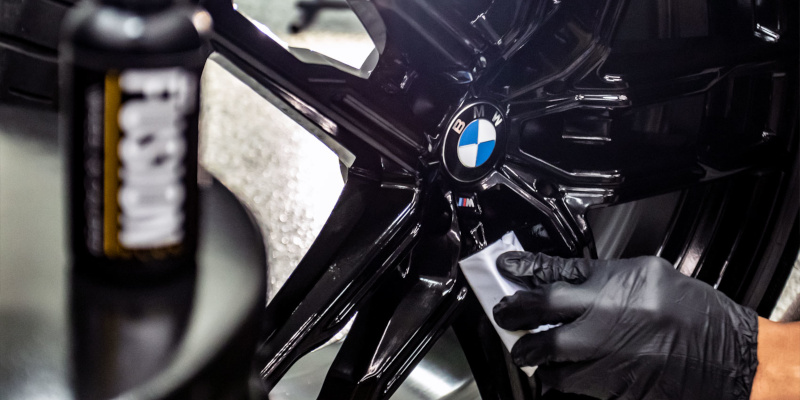 Quality Goods and Services.Gtechniq is known for making car care products and protective coatings that are of high quality. Our Gtechniq accredited team is authorized to use these top-of-the-line products, which can give your car's exterior the shine and protection it deserves.
Skilled and Trained Technician.Our team is trained and licensed by Gtechniq, meaning we know how to use the Gtechniq products well. We're also current on new products and techniques that take your car protection to the next level.
Professionalism Is Guaranteed:As a Gtechniq accredited team, we take our duties seriously and offer top-notch professionalism and customer service. This means giving accurate information about our services, getting the promised results, and quickly addressing any problems or concerns.
Specialized Services.Gtechniq goods like ceramic coatings and hydrophobic treatments protect your car's paint differently. Our team can discuss these treatments, along with other specialized services we offer to ensure you get what you need.
Our Gtechniq accreditation is a sign of quality that our team proudly upholds. We work hard to ensure we provide you with high-caliber workmanship and take the time to answer any questions you have. Contact our team today if you're curious about the Gtechniq line and our services in the Raleigh area.
---
At Osiris Paint Protection & Window Films, we are Gtechniq accredited to install products for customers in the Triangle and Wake County, including Raleigh, Durham, Cary, Apex, Burlington, Charlotte, and Morrisville; Johnston County, including Clayton and Smithfield; and the rest of North Carolina, plus all surrounding states, including South Carolina, Georgia, Florida, Virginia, Washington, D.C., and Maryland.